Register here: https://caribbeancommunityintheportwalkingtour.eventbrite.com
Cambridge Historical Society Walking Tour|Squirrel Brand Park|268 Broadway|Cambridge MA
Saturday, July 14, 2018, from 10:30-11:30am
---
Walking Tour of the Port with Marian Darlington-Hope & Joe Galusha
Tour starts at Squirrel Brand Park, 268 Broadway, Cambridge MA
We will focus on the history of the Caribbean community in the Port through personal stories in the context of places of work, education, worship, and outreach.

Tour starts at 10:30am sharp. Please arrive 5-10 minutes early.

This walking tour is generously supported by the Cambridge Heritage Trust. Thank you!
Biographies: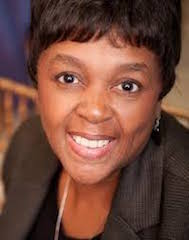 Marian Darlington-Hope is co-owner of Global Learning Partners, teacher, community activist, and life-long resident of The Port/Area 4 neighborhood of Cambridge.

Joe Galusha is an Instructional Technologist at Simmons College with an academic background focusing on the historical intersections of social, gender, and labor history at the local level.